Nothing says "Chicago" like deep dish pizza, and nothing says deep dish pizza like Lou Malnati's. Pizzas are 9", serve 2 adults, and come in Cheese, Gluten Free Cheese, Sausage, Gluten Free Sausage, Pepperoni, Gluten Free Pepperoni, Veggie (mushroom, onion, and green pepper), Spinach, and Crustless (GF).
Legendary
Chicago
Deep Dish

Pizza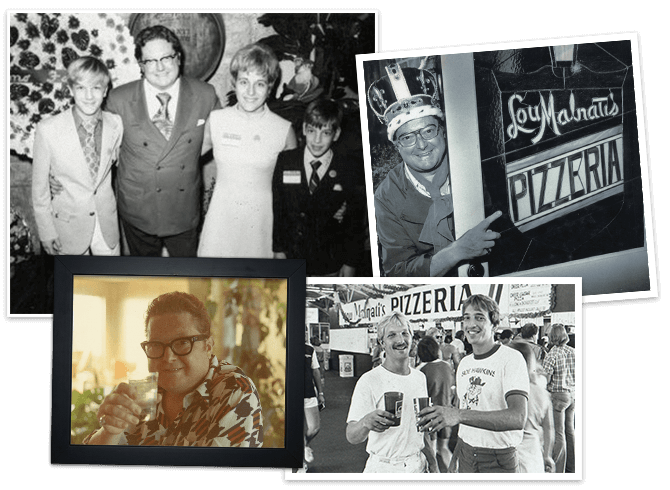 Considered the oldest family name in Chicago pizza, Lou Malnati's is as rich in history as its pizza is in flavor.
Lou Malnati got his start in the 1940s working in Chicago's first deep dish pizzeria. In 1971, Lou took his pizza expertise to Lincolnwood, where he and his wife Jean opened the original Lou Malnati's Pizzeria...and the rest is history! Dig in to a slice of Chicago's best deep dish pizza today.