Pizza Packs, Our #1 Seller
Lou Malnati's legendary pizzas are hand-made from scratch with mozzarella cheese, vine ripened plum tomatoes, and fresh toppings layered upon a tasty crust.
Lou's Combo Packs
Purchase Lou Malnati's pizzas bundled with your other favorite Chicago brands!
More Great Lou's Gifts
Fill the kitchen and your wardrobe. Don't know what someone likes? Send some gift cards!
Heart Shaped Pizzas
Heart shaped pizzas are the perfect gift for Valentine's Day, anniversaries, Sweetest Day, or just because!
Legendary Chicago Deep Dish Pizza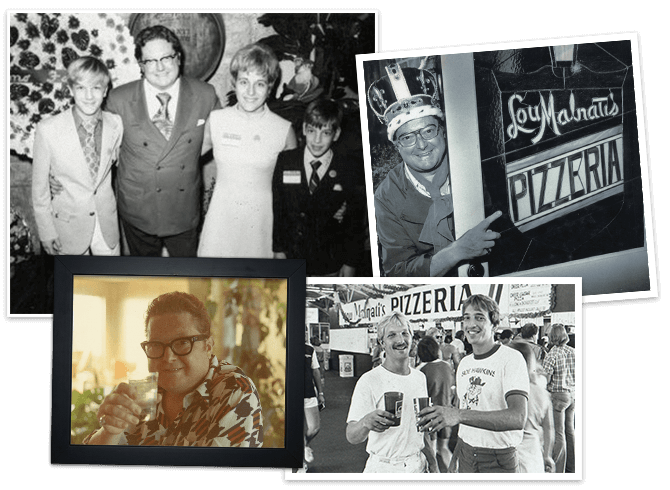 Considered the oldest family name in Chicago pizza, Lou Malnati's is as rich in history as its pizza is in flavor.
Lou Malnati got his start in the 1940s working in Chicago's first deep dish pizzeria. In 1971, Lou took his pizza expertise to Lincolnwood, where he and his wife Jean opened the original Lou Malnati's Pizzeria...and the rest is history! Dig in to a slice of Chicago's best deep dish pizza today.